Do you fancy yourself a pretty awesome photographer & storyteller? If so, you are going to love the app I'm about to share with you. If you haven't already heard of them, Steller is an incredible visual storybook app that helps you bring your experiences to life through a combination of photographs, videos, and text. The app provides you with a variety of predesigned layouts that can be customized with different fonts & colors to give each story its own unique feel. It's the perfect way to turn all your individual photos into an easy to share virtual storybook that just so happens to look like it could be out of a professional online magazine.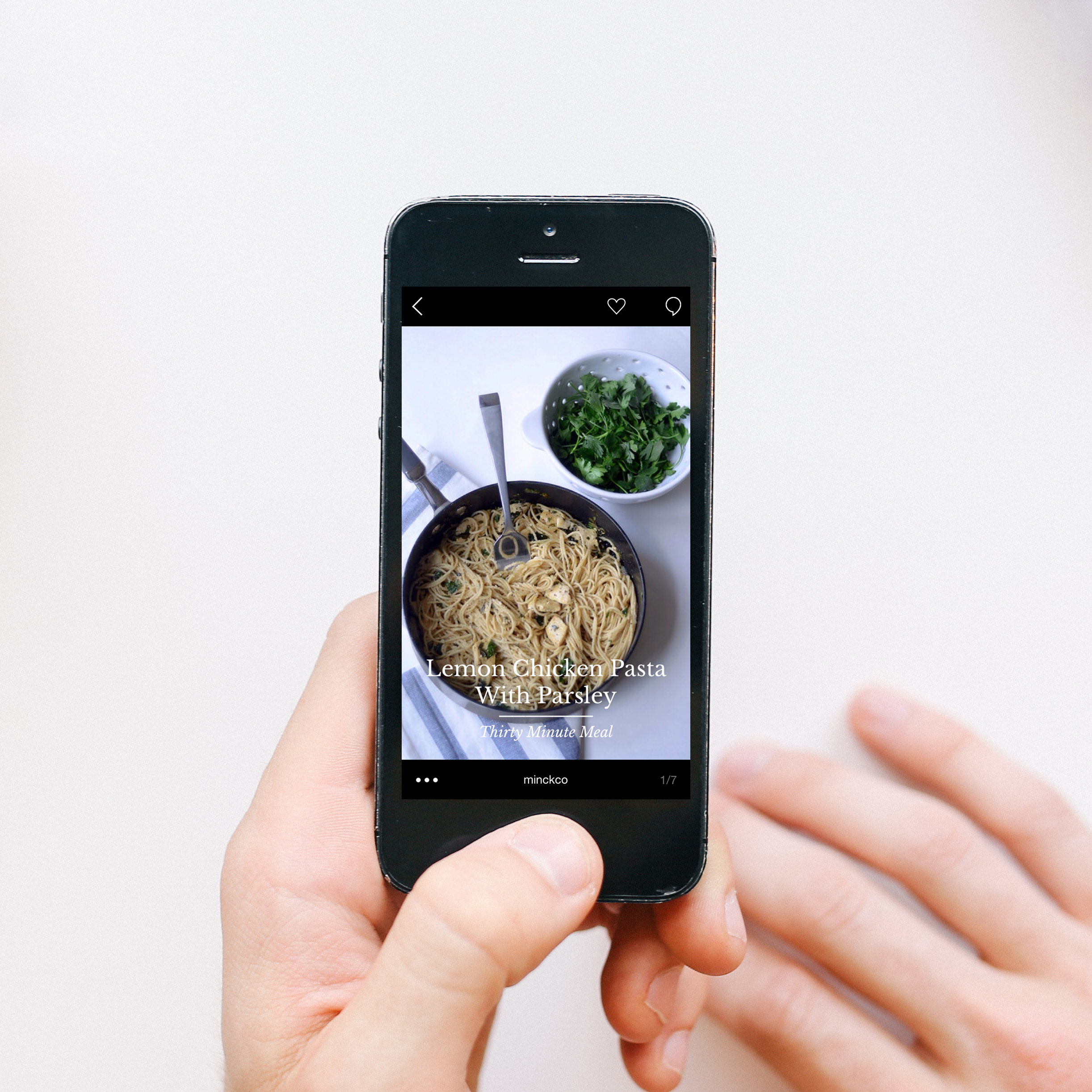 Steller is pretty easy to use, and the options for what you can create are endless. After about 10 minutes of messing around with the app, I had a pretty good handle on how to use it. I liked what I saw, so I decided to give it a go and made MINCK | CO. it's own little Steller page, with its first story featuring our delicious Lemon Chicken Pasta With Parsley. The whole process took just about 15 minutes, and I'm super impressed by the results if I do say so myself.
I only wish they had this app around when I traveled around the world for my study abroad. It would have been an incredible way to capture all the moments I experience!
Do any of you have a Steller account? I'd love to follow along and see how you bring your photographs & stories to life.