Brownie Ice Cream Sandwich
While it isn't officially summer just yet, I am ready to indulge in all of my favorite summer treats. One of my all time favorite warm weather desserts to indulge in is a delicious ice cream sandwich. It instantly brings me back to my childhood and reminds me of days spent playing outside. Recently I made a big batch of brownies only to realize they probably wouldn't get eaten quick enough to justify the amount I made. I know, I know, that sounds crazy. Brownies not getting eaten... in what world does that happen! Well unfortunately in our little house of two that happens sometimes. To use up my brownies and to preserve their deliciousness, I decided to turn them into ice cream sandwiches. They turned out so great that I may have over indulged myself and ate one to many... oops!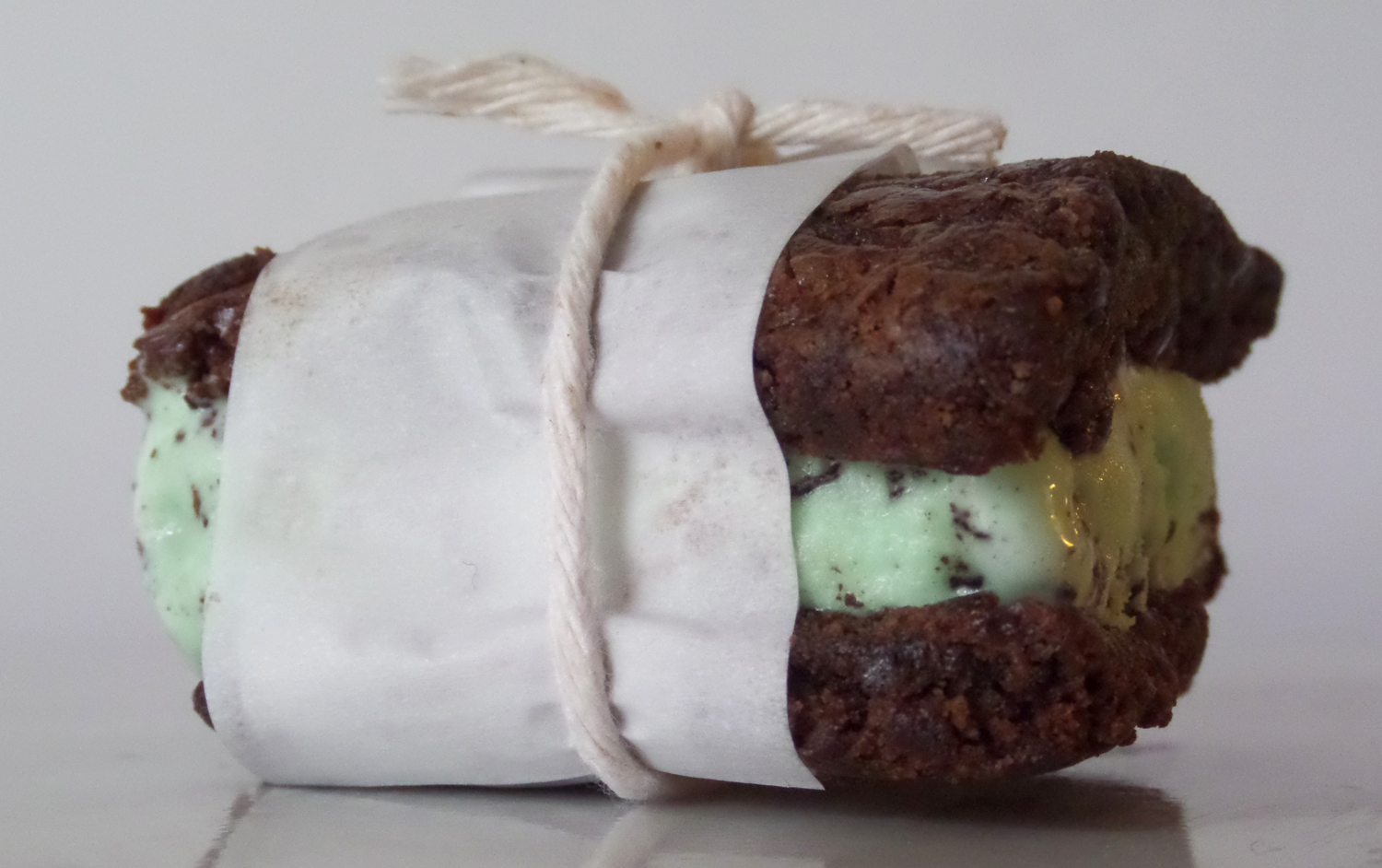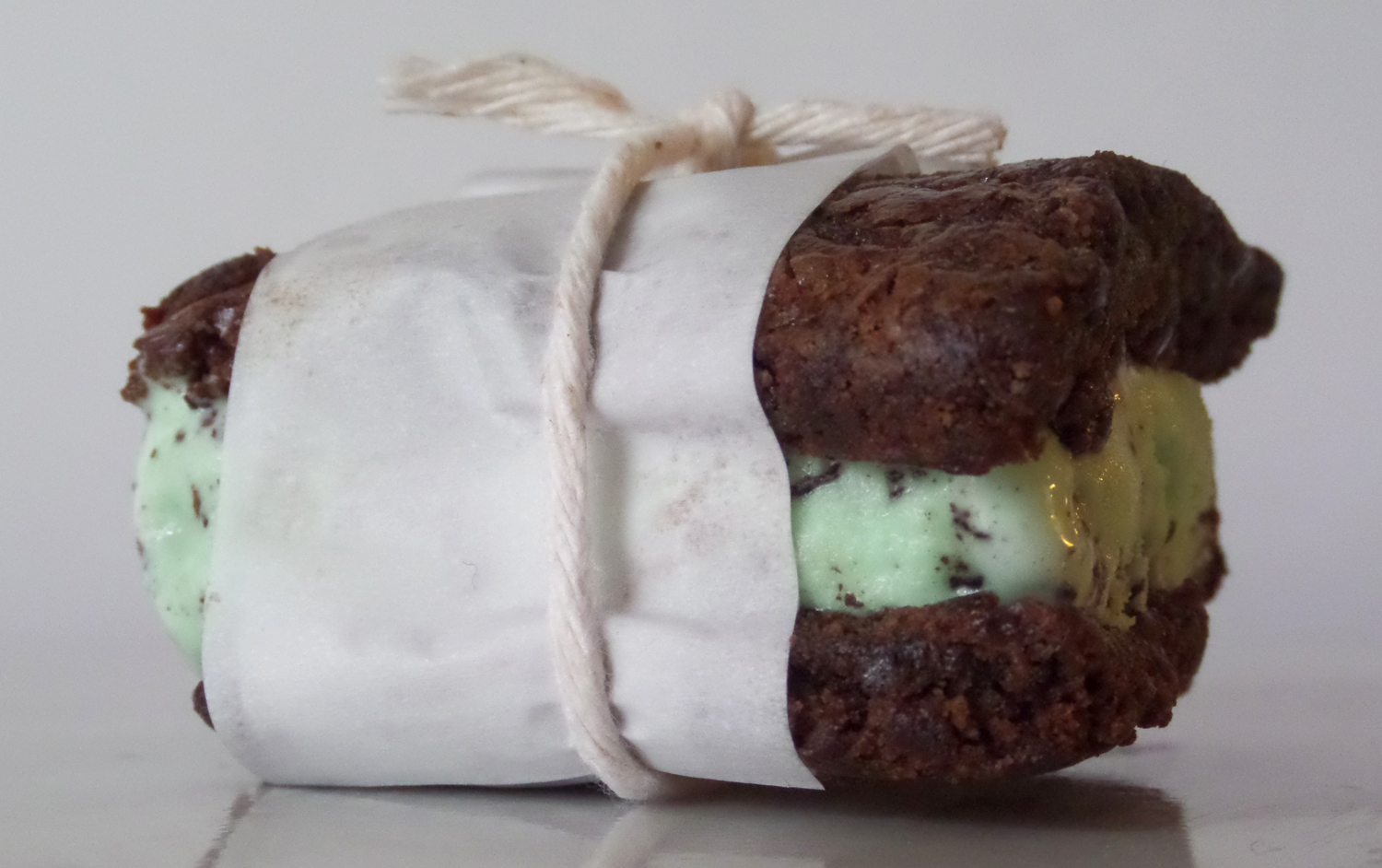 Ingredients:
1 box brownie mix and accompanying ingredients
1 carton ice cream of choice. I used mint chocolate chip
parchment paper
square cookie cutter
8x8 square baking dish or Ice Cream Sandwich Mold
Method:
Start off by making your favorite brownie recipe. Since this particular treat is loaded with delicious ingredients, I opt to use boxed brownies to cut back on time. Divide batter between two 8x8 baking dishes lined with parchment paper.
Once brownies are cooked & cooled removed from pan. Use your cookie cutter to make the tops and bottoms for your ice cream sandwich. Put cut brownies into the fridge until ready to assemble. This makes the brownie sturdier when building your ice cream sandwiches.
Take one of the 8x8 baking dishes and line it with parchment paper. Scoop ice cream into baking dish and flatten with the back of a wooden spoon. This will ensure that you have a neat & even layer of ice cream. Cover with foil and set it in the freezer for twenty minutes to harden and ease assembly.
Once the ice cream has hardened remove it from the freezer and proceed to cut out portions with your cookie cutter. At this time begin assembling ice cream sandwiches by using one layer brownie, one layer ice cream, and another layer of brownie. Wrap individual sandwiches tight with a layer of parchment paper and a layer of foil to ensure they do not get freezer burn.
Additional Tip: We all know how quickly ice cream can melt, so have all of your tools, parchment paper, and foil ready before assembling. This will help keep your ice cream sandwiches looking pretty and tasting delicious.
I hope everybody had a wonderful weekend! If this week seems to be dragging on, treat yourself to some of these delicious ice cream sandwiches. They will instantly perk up your week and give you the energy to get through to the weekend! What delicious ice cream brownie combination would you make? I was very close to using vanilla ice cream and coating them in reese's shell topping.